We don't need to tell you how difficult it is to hire good people.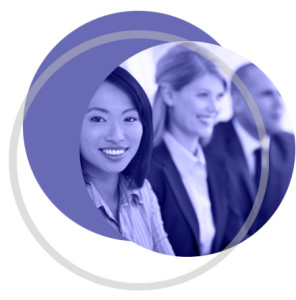 In this tight marketplace, people resources have become scarcer and scarcer. The costs of bringing good people to the organization are further compounded by the costs and challenges associated with bringing them up-to-speed on their job, your company and your organizational culture and standards.
Imagine how much your organization loses every time someone walks out the door. They walk away and you have more than a job to fill. You have a knowledge gap to close. You have an overload problem to fix. You have a morale problem waiting in the wings. And you are left with a great deal of time to contemplate why the individual left and what you could have done to keep them.
Let's move beyond organizational reactivity and recrimination. Stop feeling powerless in the face of employee resource management. Consider the power to be found in the creation of fast-forward retention and succession planning.
We help our clients to realize the long-term needs of the organization through successful succession and rapid retention support services designed to put them ahead of the inevitable next wave.